吉祥宝聚寺举行大悲观音法会
吉祥宝聚寺本闻法师在今天8月13日下午两点半到三点半主持大悲观音法会。与会的信众除了本寺学员会,也有不少住在寺院附近的佛友,他们在法师的引导下,依着仪轨与诵文,虔诚地唱诵着,为家人、亲友祝愿。虽然法会只有一小时,但大家获益不浅!
吉祥宝聚寺法会活动丰富 欢迎大家来参与
吉祥宝聚寺启用周的活动已进行五天了,像是祈福、斋僧、皈依法会等等,您是否都参加过了呢?
8月14日星期一,本寺特别在早、午、晚安排了弥陀法会(上午十点到十一点,华语)、般若经法会(下午两点到三点,华语)、精彩人生讲座(晚上七点半到九点,英语),希望多元化的活动丰富您一周的开始。
明天,我们吉祥宝聚寺见!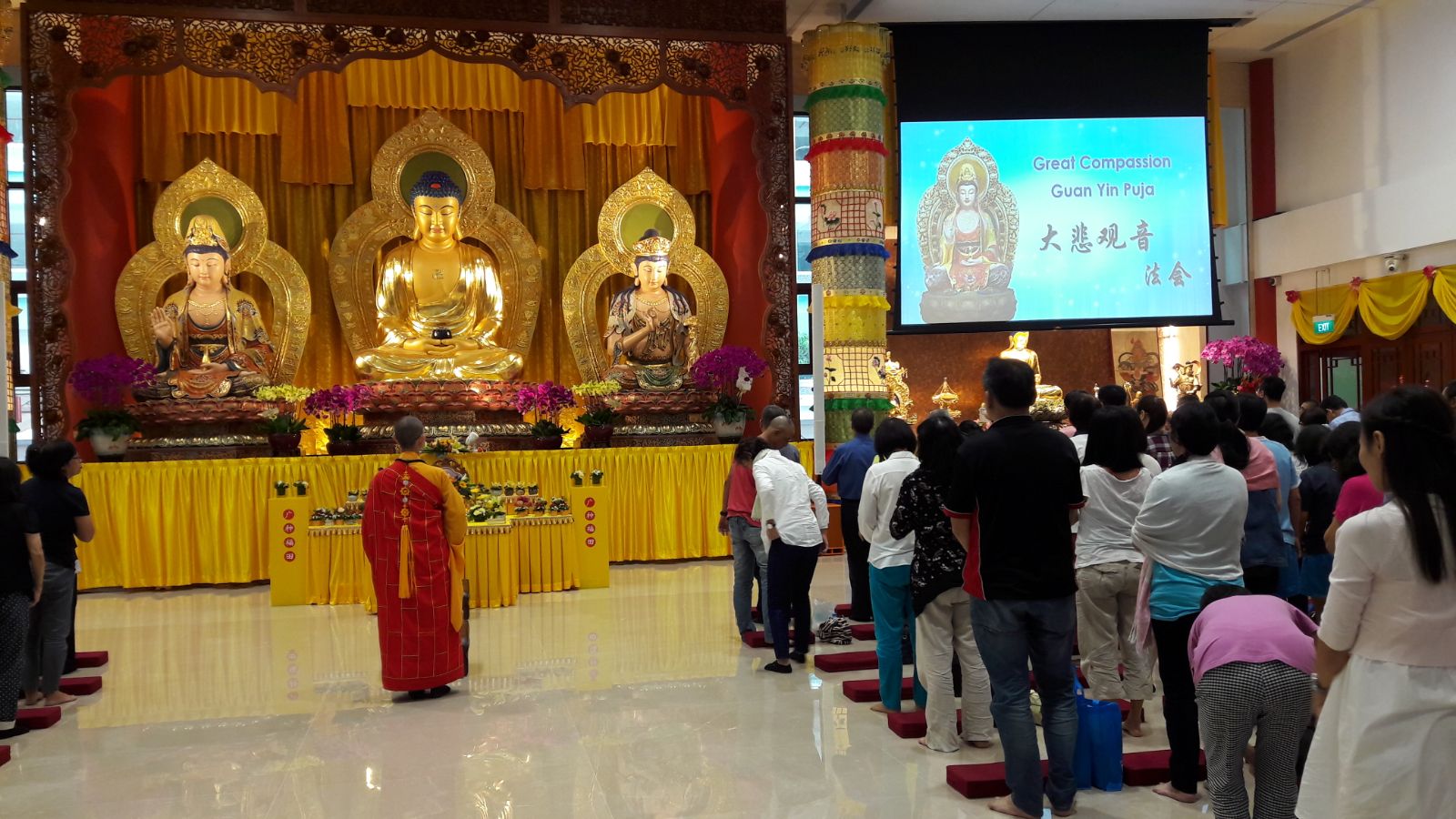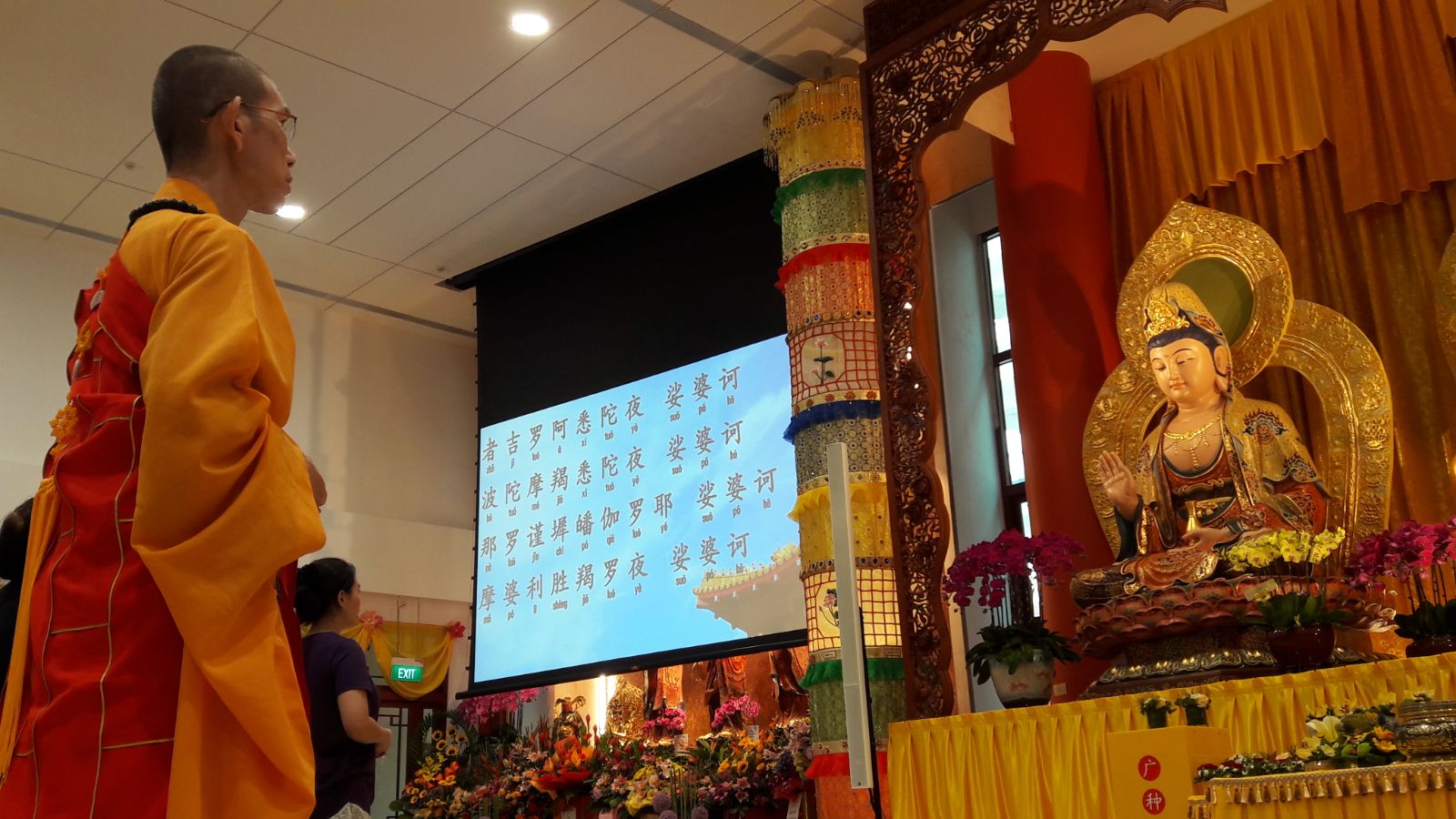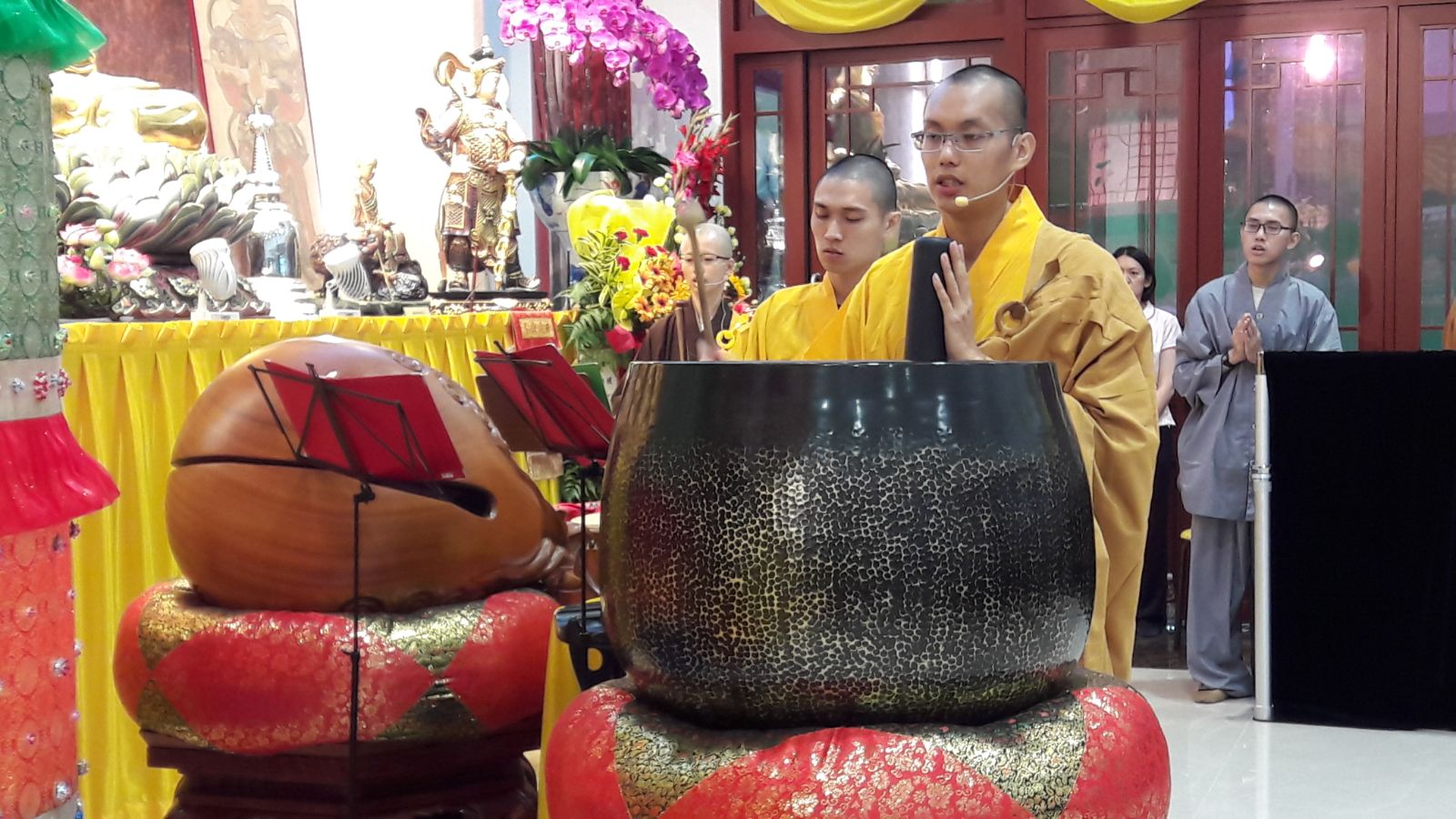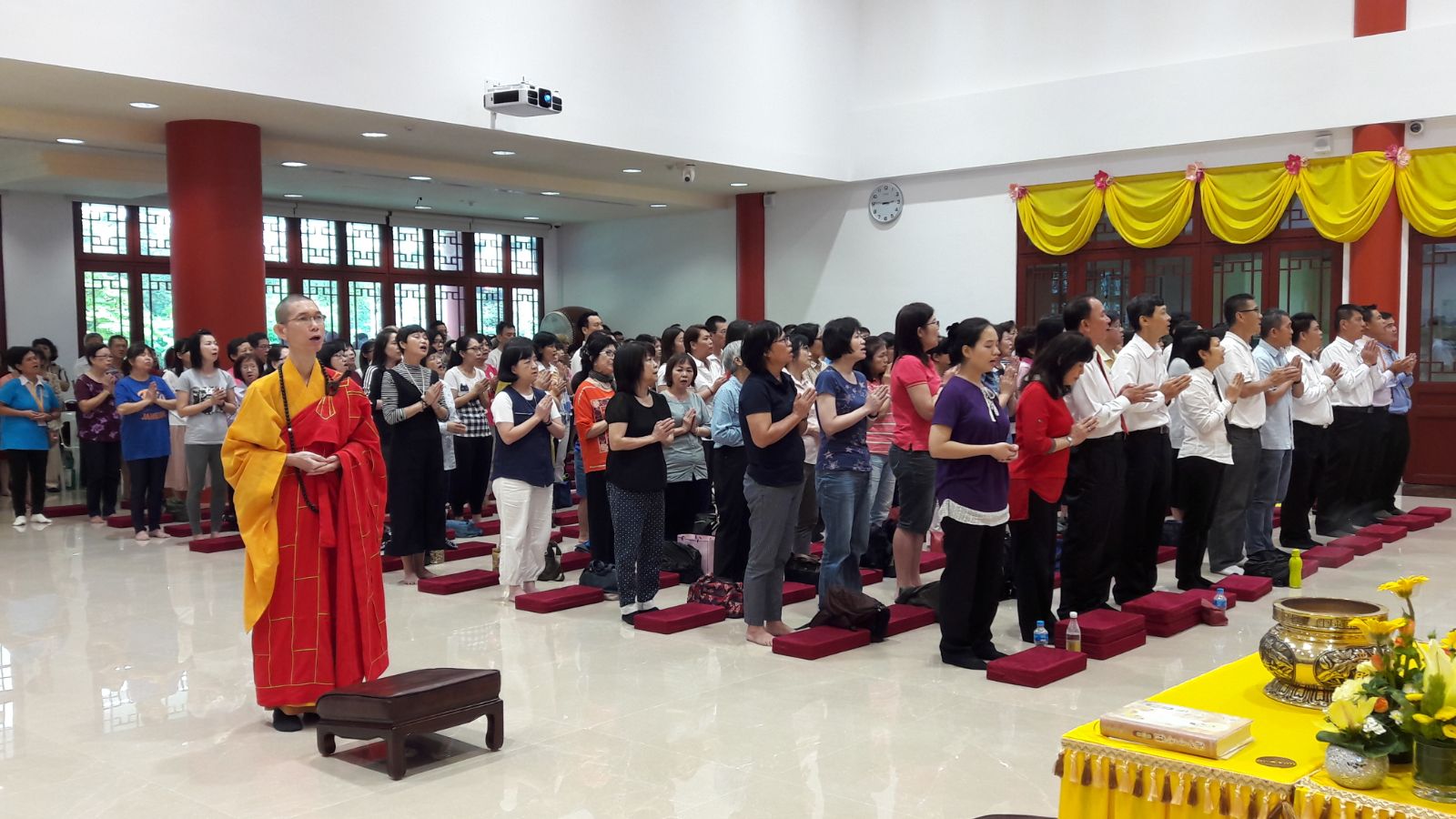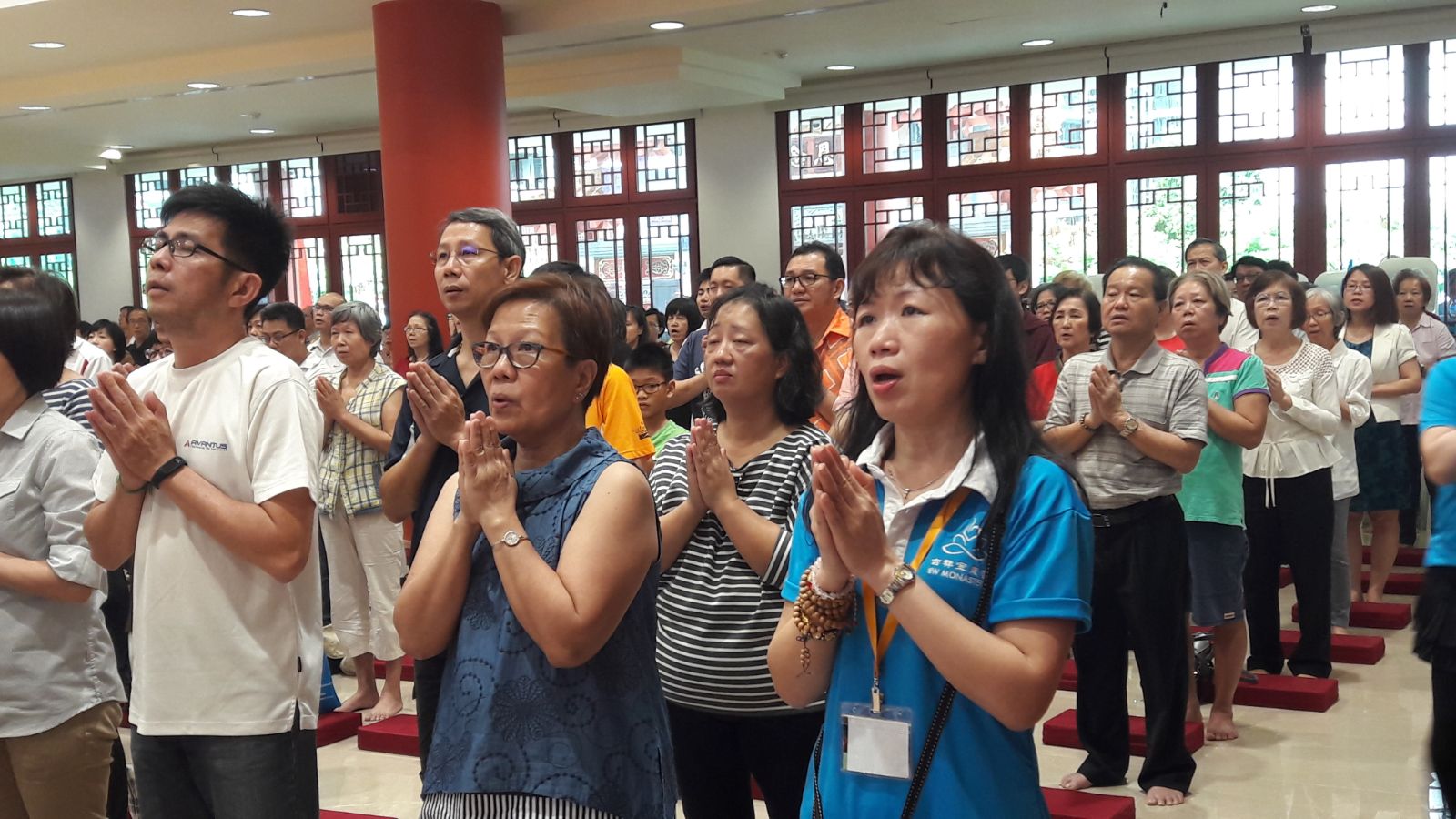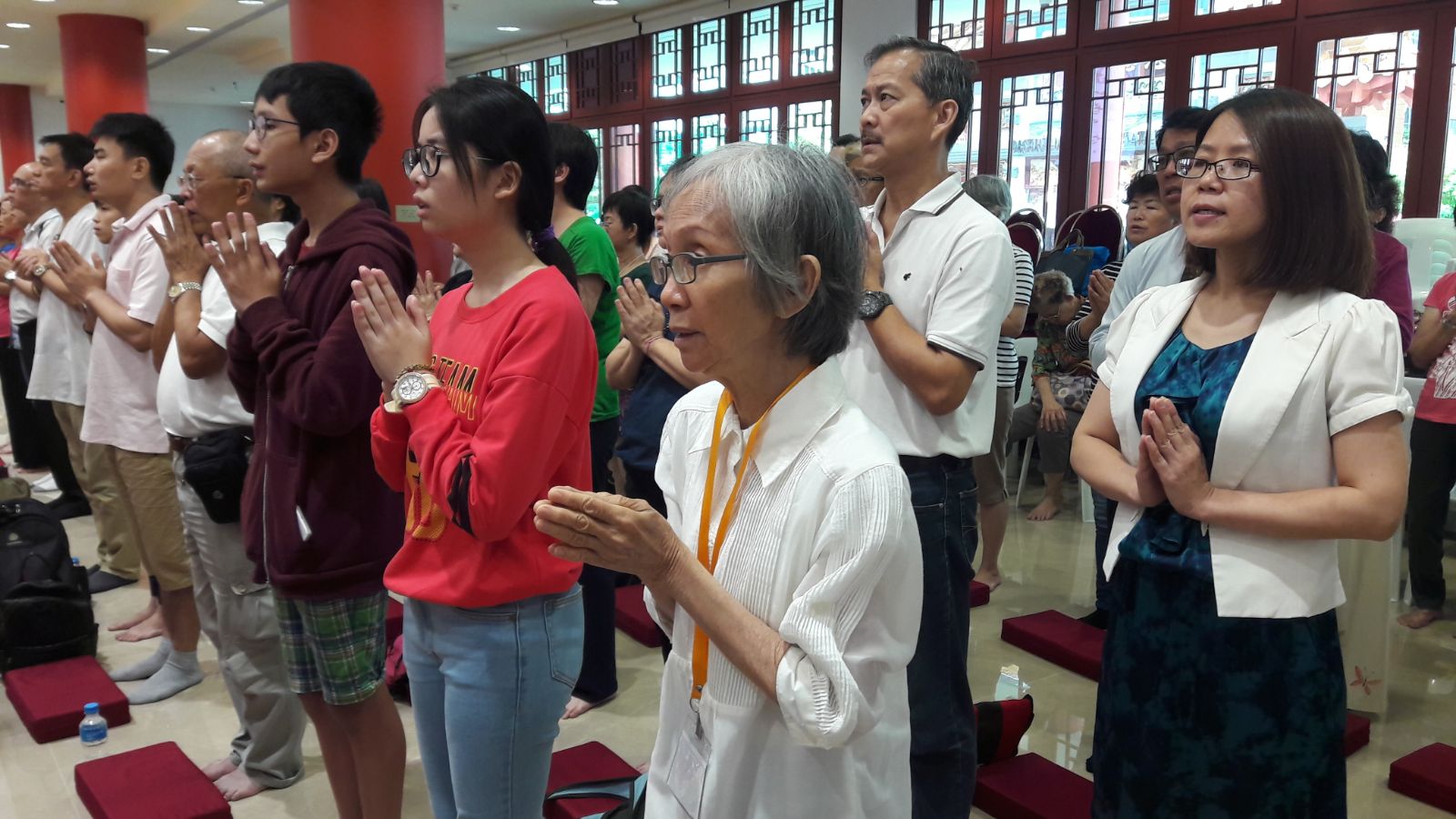 BW Monastery's Great Compassionate Kuan Yin Puja
On 13 August 2017, Ven. Ben Wen presided over the Great Compassionate Kuan Yin Puja at BW Monastery from 2:30 pm to 3:30 pm. The attendees came from members of the monastery as well as Woodlands neighbours. Under Venerable's guiding, they followed rituals and chanting, devoutly chanting, for the family, relatives and friends wish. An hour of puja, gained numerous merits for everyone present.
Welcome to the various wonderful activities of BW Monastery !
BW Monastery opening week program is now in its 5th day. Past activities included prayers for health & merits, offering to sangha puja and refuge taking ceremony. Have you attended ?
From Monday, 14 August our monastery will be conducting many religious prayers in the morning, afternoon and evening to suit all folks, like Amitahba puja, Prajnaparmita sutra puja and talks in Chinese and English.

Let's make a date tomorrow. See you!