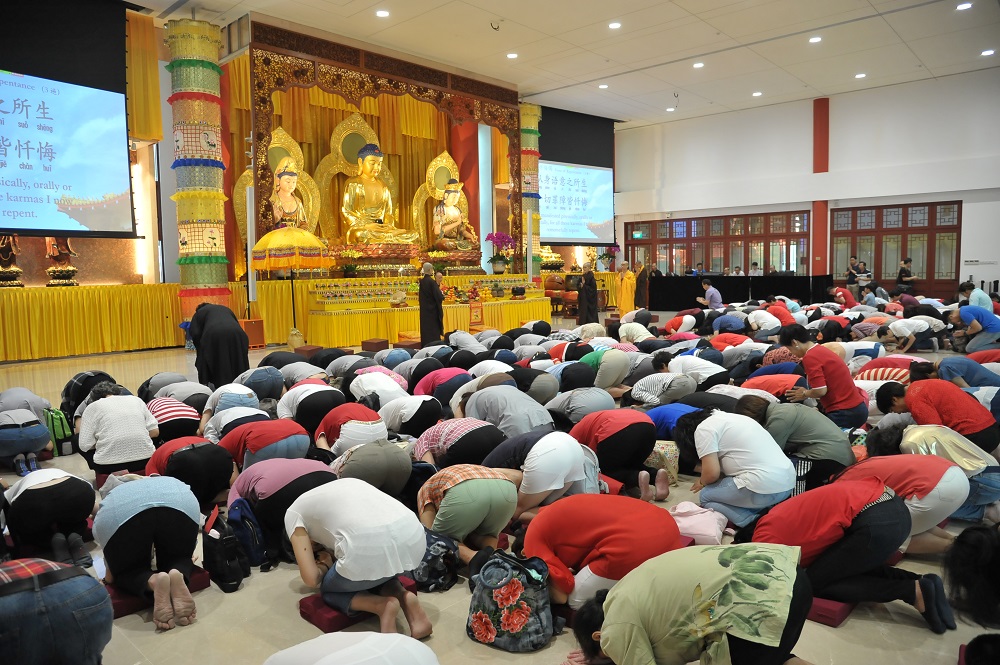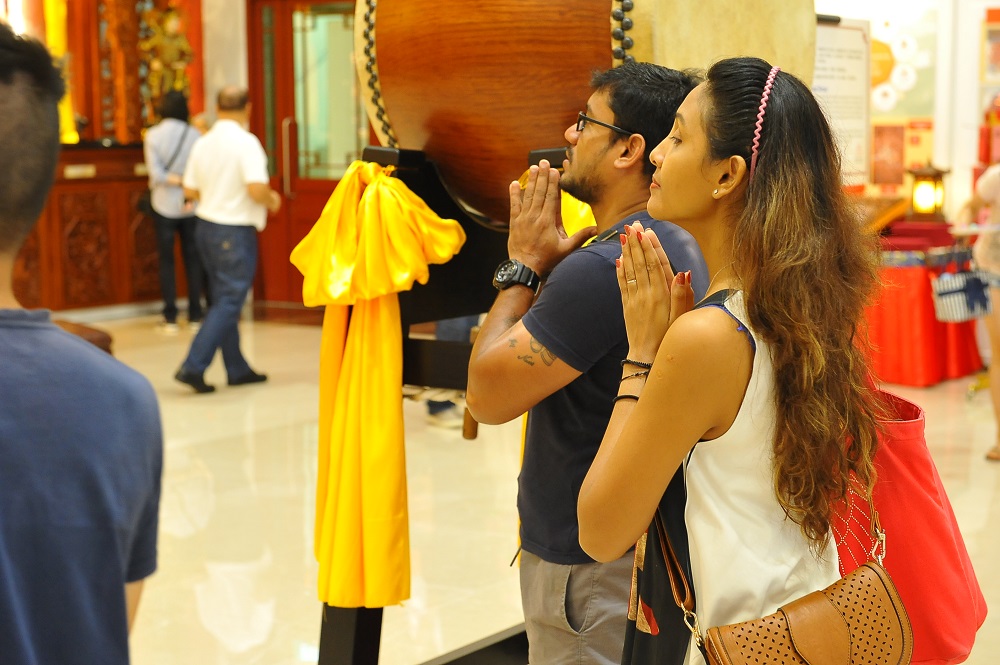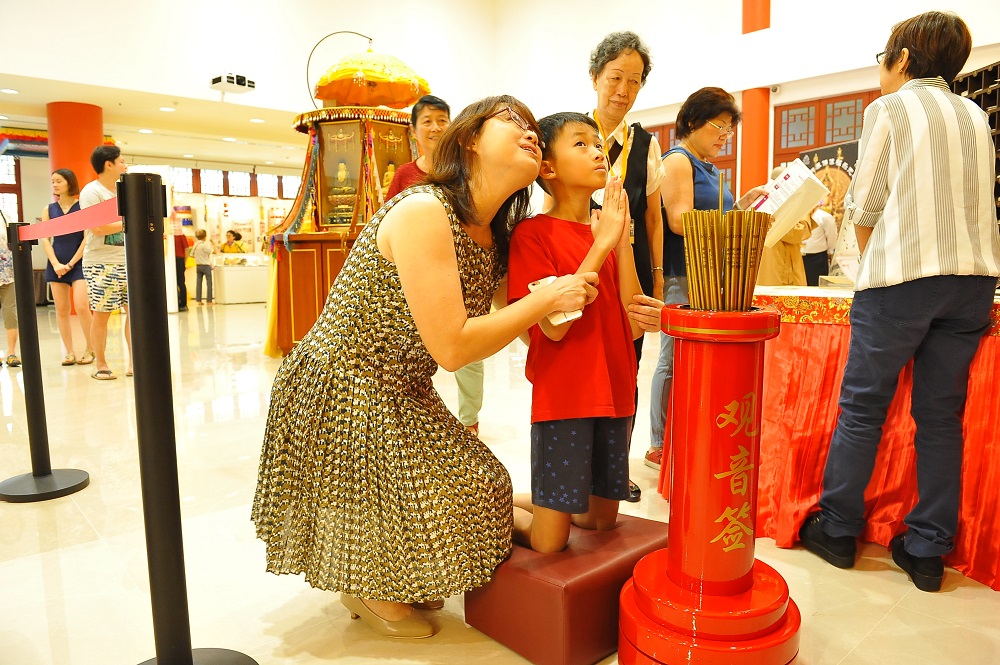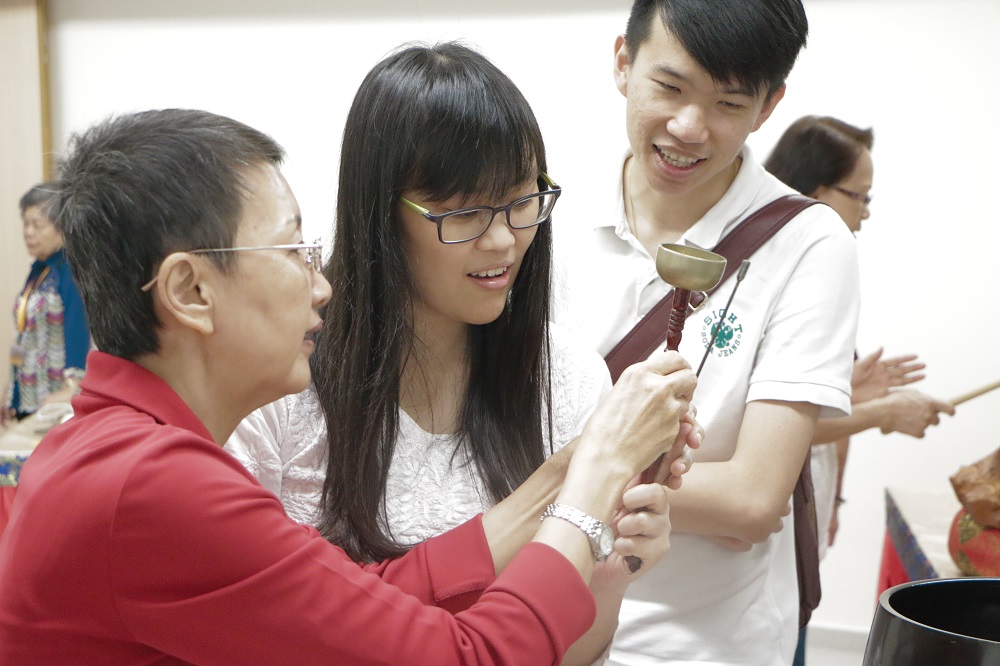 1.What are the objectives of BW Monastery?
to propagate Buddhist teachings so as to elevate our spiritual minds in the digital age.

to establish and cultivate the traditional values for a positive and active living.

to help one another through community services so as to build a harmonious and prosperous society with mutual understanding, as well as to repay to our nation.
2.What are the opening hours?
BW Monastery opening hours : 8am to 9pm daily,
Service Centre: Monday - Saturday : 9am to 7.30pm, Sunday : 9am to 6pm
(Including public holidays)
3.What kinds of the activities and events are available in the monastery?
Our regular activities include Dharma courses suitable for adults, seniors and youth; talks related to Buddhist teaching, healthy living and wellness, Auspicious Pujas, chanting etc. Occasionally, we also offer Three Refuge Puja, Eight Precepts Puja, Dharma enrichment camp, Walking mediation, Repentance Puja and other various pujas. We also celebrate traditional festivals like Lunar New Year, Lantern Festival, Mid-Autumn Festival etc. Besides these, every 1st Sunday as well as every 1st and 15th of the lunar months, we provide free vegetarian lunch. For details,please view our website at https://bwmonastery.org.sg/events-list.
4.What is Auspicious Puja?
It is most auspicious to pay respect and praise the compassion and wisdom of the Buddha and Bodhisattvas.In our modern busy life in Singapore, how could we make use of our time effectively to practise Buddha's teaching? Come join us in the Auspicious Puja which includes Dharma talk, chanting, Repentance, Supplication, Aspiration, Insightful Praises, Offering, etc. These are the practices that all Buddhists can engage in regularly.
5.What types of Buddhism courses do you have?
Propagating the Buddha's teachings is our main activity. We offer short, medium and long-term Dharma classes on the Stages of the Path. There are also Basic, Intermediate, and Higher classes for specific Buddhism courses, as well as various Buddhist Living classes.
6.Which sect does BW Monastery belong to?
The monastery includes the Buddha's teaching from various sects. Mahayana, Vajrayana, Theravada are all from the Buddha's teaching
7.Who is the founder of BW Monastery?
Master Jih-Chang started the Dharma propagation in Singapore and established a teaching centre. Venerable Jing Yuan is the first abbot of the monastery
8.How big is the monastery and how much is used for building it?
The monastery has a total area of 34400 sqft and cost about $20m to build.
9.Does the monastery provide any social welfare?
Our "Joyfeast" on every first Sunday of the month provides free vegetarian lunch to all visitors. We also refer those who need elderly care to "Blossom Seeds Ltd" for long term care and service. Besides, we also provide free courses and seminars, and many of our activities are opened to everyone without charges.
10.Does the monastery provide meals to the public?
The monastery provides free vegetarian lunch to devotees on days when there are pujas. There are also dried snacks and bottled water in each floor for all to consume at all times.
11.Are there any restrictions in food offering? Is food with eggs, onions and garlic allowed?
As the monastery only offers vegetarian food to the public, it is better for you to offer food without eggs, onions and garlic.
12.What is the dress code in the monastery? Are there any rules for visitors to follow?
There is no specific rule for visitors in the monastery. All are most welcome!
13.What are the benefits of being a member?
We welcome everyone to sign up as our Auspicious Card members, who would be able to receive timely information on our various activities, and be able to attend various pujas and courses. Besides, they will be given different learning opportunities due to the different classes provided for members.
在科技时代弘扬佛陀慈悲与智慧的教育以提升心灵;

推广及延续民族传统优良文化, 建立积极良善的人生;

以利他精神慈善救济,服务社区、报答国家,创造互助互爱、和谐共荣的社会
吉祥宝聚寺开放时间:每天8am-9pm
服务台时间:星期一至六:9am-7.30pm, 星期日:9am - 6pm(包括公共假日)
吉祥宝聚寺的常态活动含佛学课程、生活及健康等讲座、吉祥礼赞、梵呗念诵共修、儿童班、青少年营、青年课程、乐龄班等活动。不定期的活动有皈依八戒法会、提升营、行禅、礼千佛、拜忏、超荐法会、吉祥灯会、浴佛法会、音乐会、感恩宴、文化艺术展览及各类祈福活动等。我们也庆祝传统节日,如新年、元宵、中秋晚会等。每个星期日及初一、十五也提供素食午餐给大众。详细请参阅我们的网站:https://bwmonastery.org.sg/events-list
礼敬及赞叹佛菩萨慈悲与智慧,感恩佛菩萨的恩德,是一件非常吉祥的事。现代新加坡人特别忙碌,如何有效地善用时间修行呢?吉祥礼赞浓缩各种活动,包括法师、居士大德的开示、诵经、佛教梵呗、佛曲唱诵、供灯、绕佛、祈求等,都是僧俗弟子能进行的修持。
有,学习佛法是吉祥宝聚寺的主要活动。我们提供的课程有:
菩提道总体建立班(短期、中期、长期)
佛学专题课程(初级、中级、高级)
各类佛学生活班
本寺兼容佛教各宗各派,北传、藏传、南传都是佛法的一部份。
日常老和尚来新讲授弘扬佛法,后成立中心,由净远法师担任第一任主持。
寺院的总面积有34400 平方尺,大约用了$2000万元建成。
我们每月第一个星期日有悦食大会,为大众提供免费素食午餐。若有长者需要服务,我们能引荐"福善机构"给您。另外,我们也提供免费的课程与讲座,大众不用付费也可以参加很多的活动。
若有法会,寺院会提供餐食给公众。平时则提供干粮和饮料供公众取用。
11.供养食物有什么食物规定吗?可不可以有蛋葱蒜的?
因寺院里仅提供素食给大众,若您想供养食物,也请以无蛋葱蒜为宜。
12.入寺院有服装规定吗?访客有什么规则需要了解吗?
我们并没有特别的规定,只要大家有诚心来寺院,我们无任欢迎。
欢迎大家成为吉祥卡会员,您将会在第一时间内获得本寺活动讯息,并且可参加我们的各类法会活动及课程。会员也会因所参加的活动不同而有不同的学习内容。