佛三学习营 2019 3-Day Meditation Retreat
7月17至19日,净远和尚风尘仆仆回新,即刻为全职、干部、正副班长们召开佛三学习营。
这次和尚"量身定制"的佛三,不仅提升了学员们学法的高度,也加强了大家对三宝的净信心。
佛三的主题是"万缘放下,一心皈依"。学员们受戒、念诵四皈依、拜绕、静坐,看似简单内容却极为深广。和尚开示师父传递下来的修皈依的诀窍,循序渐进,细心的引导,让同学渐修,乃至于完全把握,最终通过念诵四皈依,忆念佛陀的功德,增长巩固皈依心。
透由三天全程的学习,实修及小组总结分享等活动,高潮迭起,学员们都带着雀跃的心情参与。
课程最后以《踏浪而歌》及《神弓传奇》,向文殊菩萨祈求证得空性智慧,并以清净猛力的回向,在同学们嘹亮的随喜声中宣告结束。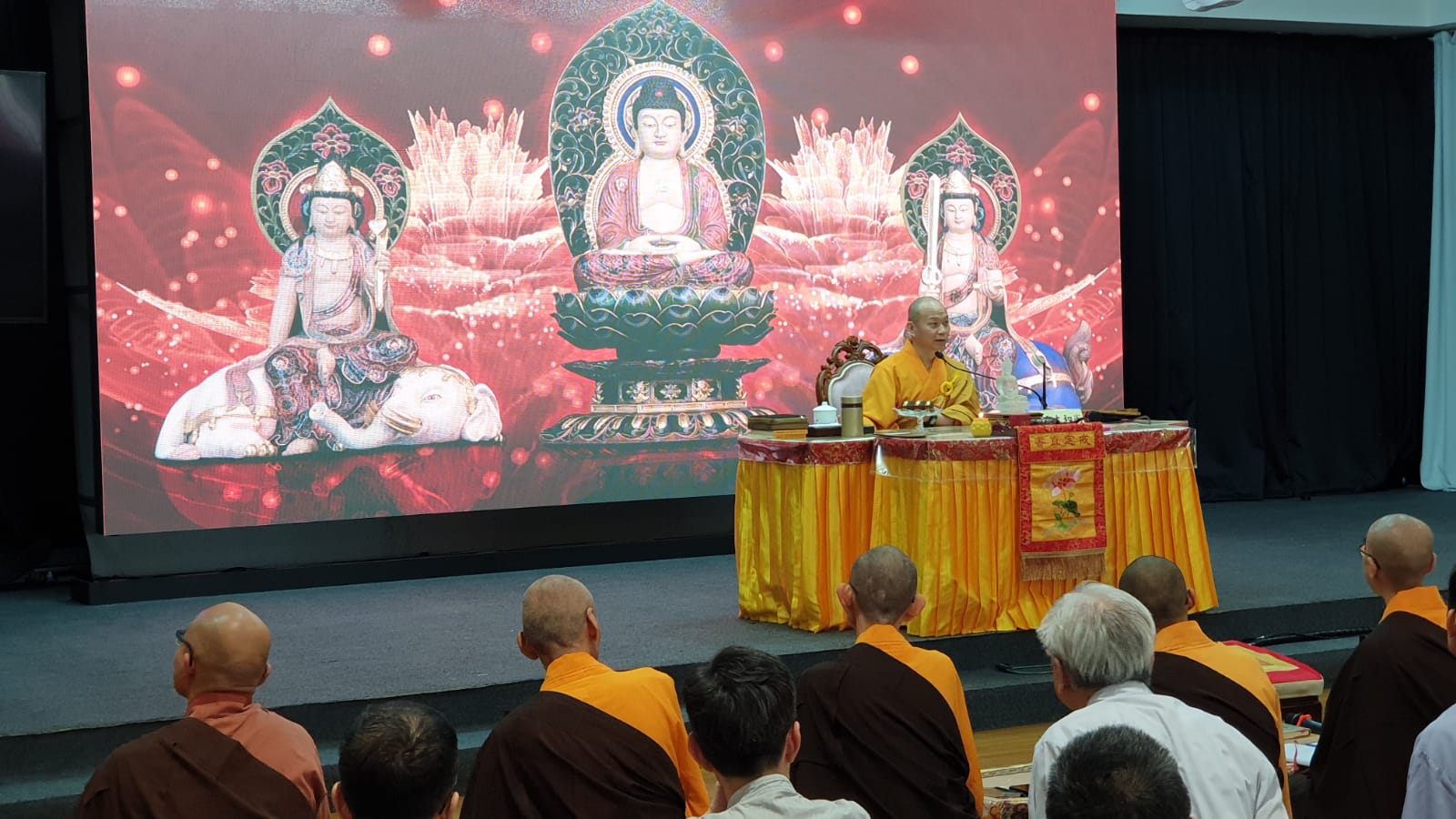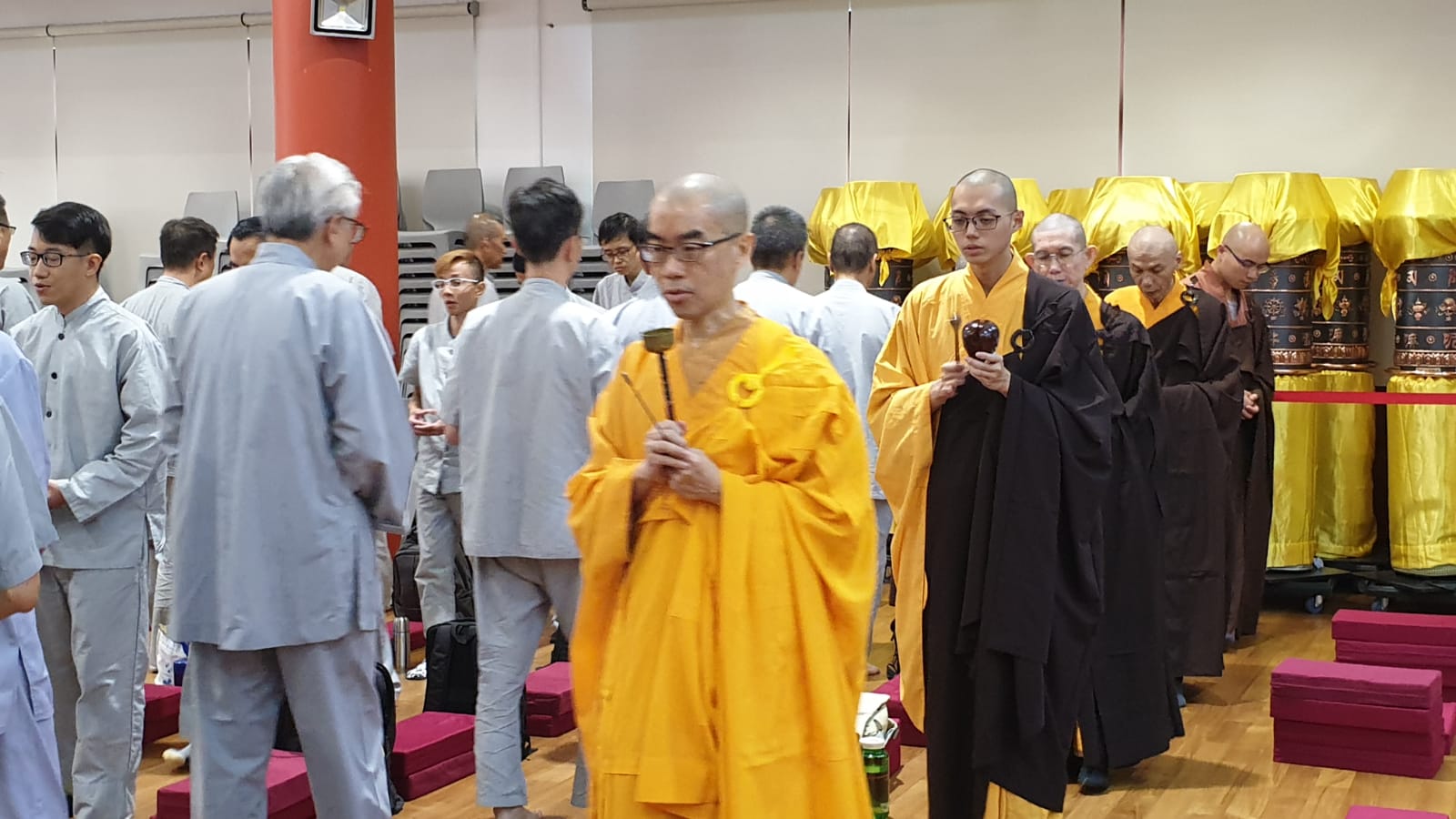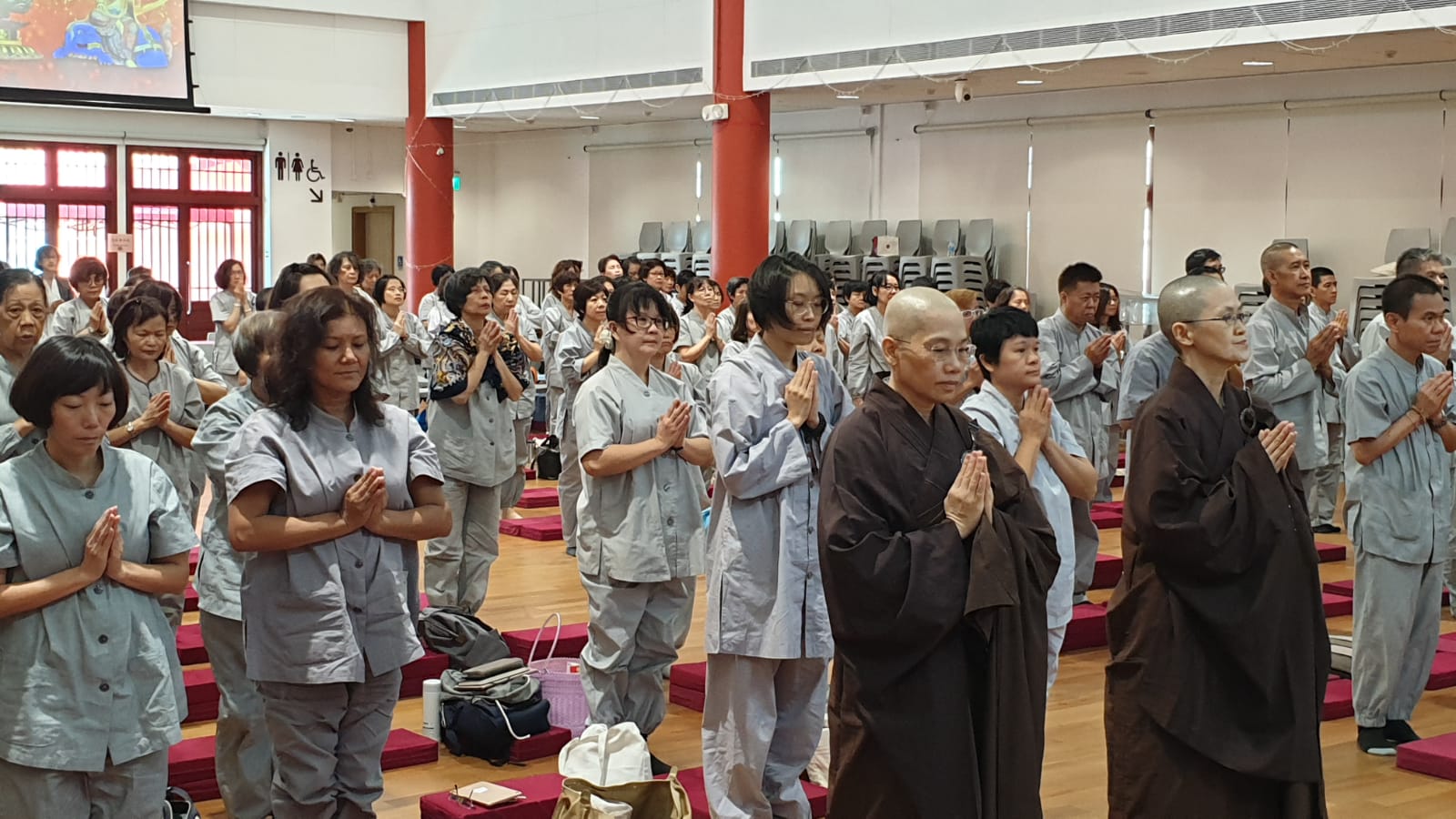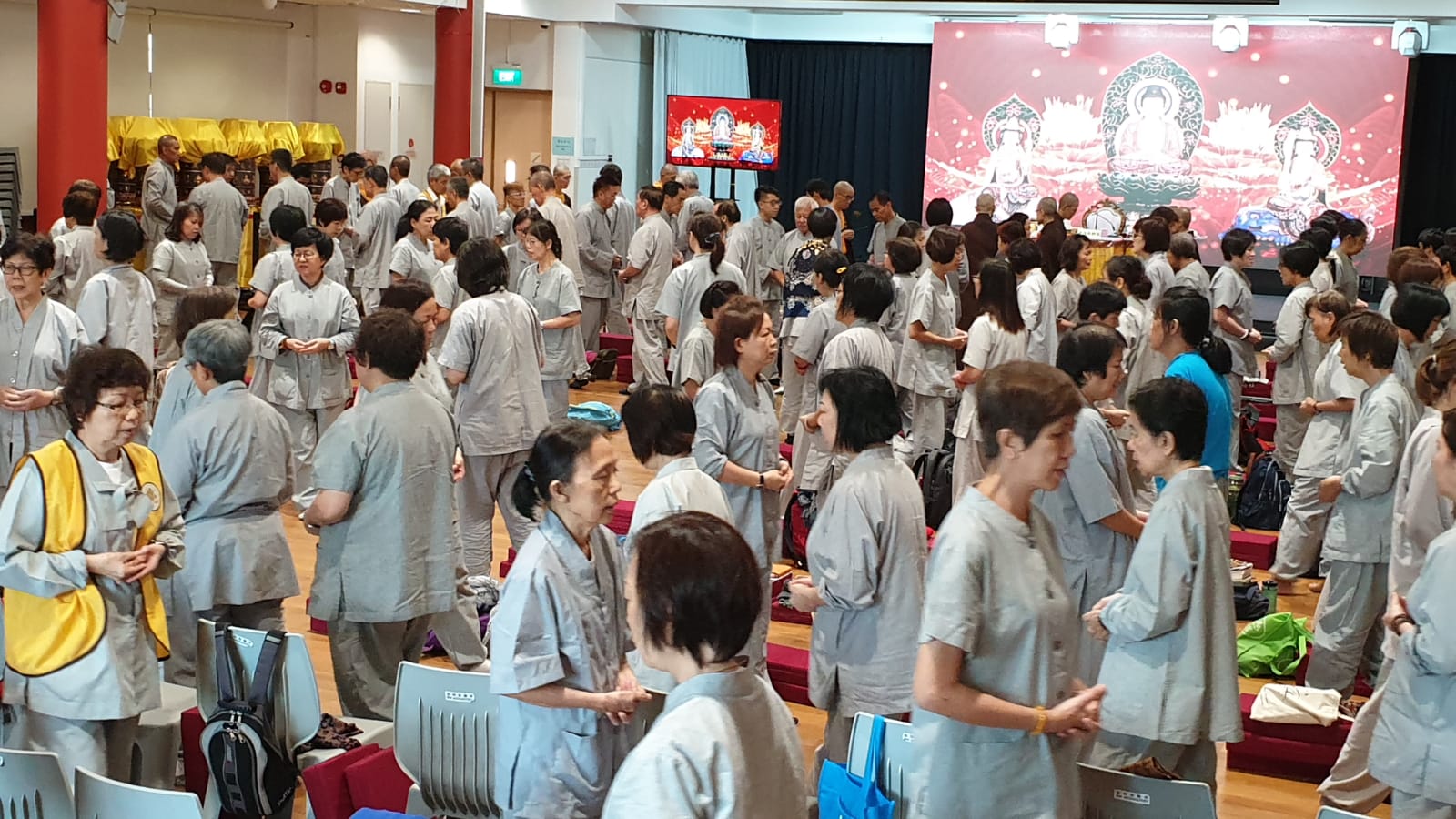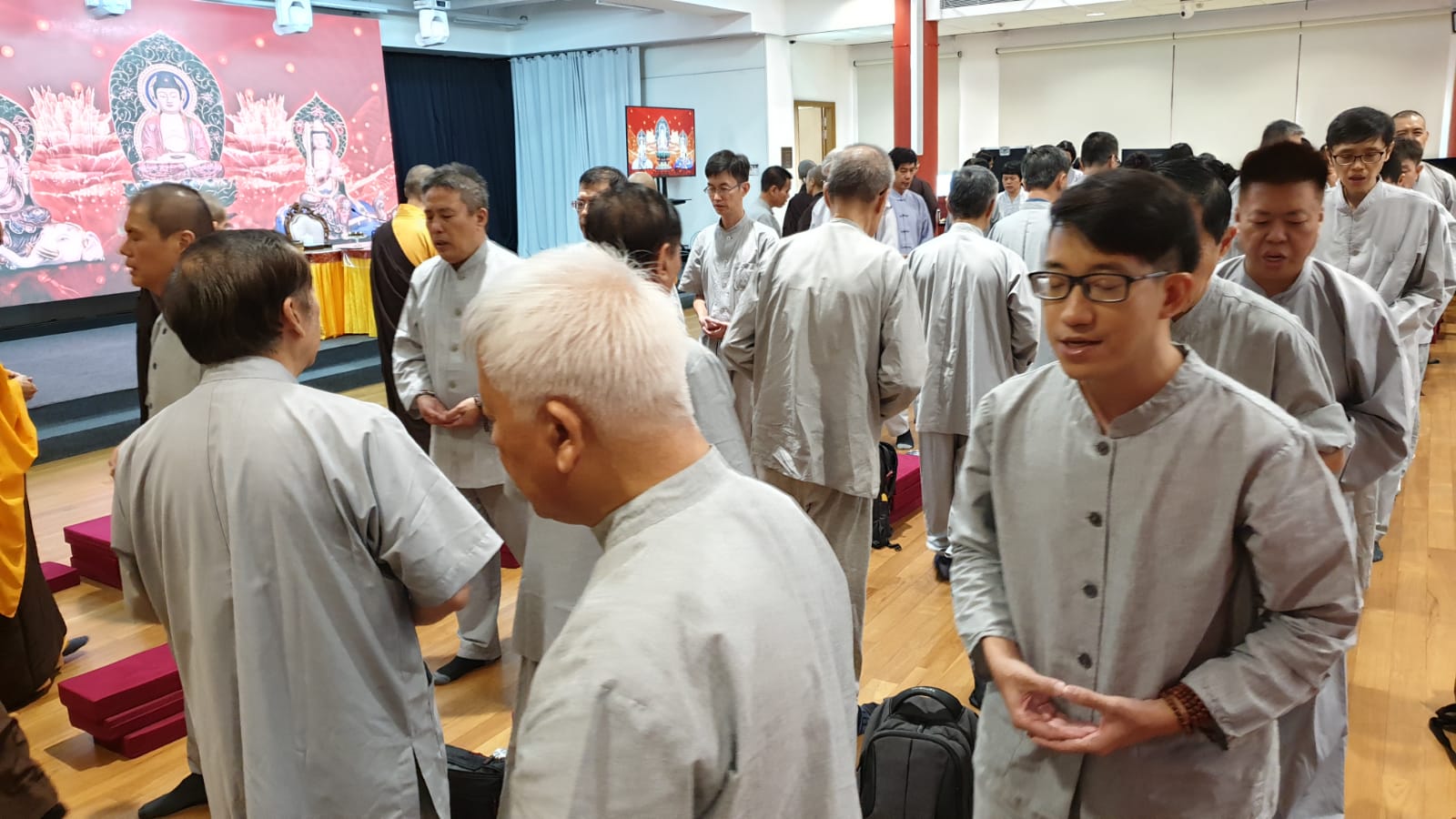 Immediately after Abbot Jingyuan's long journey of return to Singapore, he presided a 3-day retreat for all staff, cadre and class facilitators from 17 to 19 July.
The retreat was a tailor-make one by Abbot, which not only elevated the standards of attendees' understanding of Buddhism, but also deepened their faith in the Triple Gem.
The retreat theme was "Let Go and Take Refuge Wholeheartedly", and the attendees undertook 8 precepts, refuge-recitation, practiced contemplation, and walking meditation daily. The content seemed simple but it was vast and profound in fact. Abbot expounded and carefully guided all on Master Jih-Chang's key know-hows on taking of refuge progressively to finally grasping the steps. These were done through refuge-recitation, recalling Buddha's great qualities and merits, in order to increase and strengthen the mind, as refuge-taking is the foundation.
It was a climatic 3 days of learning, practice and small group discussions, where everyone attended with jubilance and enthusiasm.
The retreat closed with the attendees' resplendent singing of Insightful Praises and unyielding dedication, with supplication to Manjusri Bodhisattva for insight and wisdom.