Auspicious Light Festival Day 2 吉祥灯会 照耀智慧
Ceremony of Lights For Working Adults
The Ceremony of Lights started with Venerable Ben Si sharing that Buddha represents Compassion and Wisdom, in which he is accompanied by the Bodhisattva Avalokiteshvara who embodies Compassion and Manjushri who is the Bodhisattva of Wisdom.
Venerable then shared a story of how Buddha's disciples tried to propogate the Buddha's teachings in a kingdom using different approaches and failed. Only with Manjushri's wisdom, the kingdom finally accepted Buddha's teachings. With wisdom, one can overcome the challenges faced at work and in any situations.
Sylvia from the BWM Youth wing also shared the challenges that she faced at work with difficult customers and the realization that her reaction to circumstances is no different from the clients' reaction. She further shared how by applying the Bodhisattva's virtue of removing others' suffering and her prayers to the Buddha has helped her to respond better to difficult circumstances.
Thereafter, both Abbot Jing Yuan & Venerable Ru Chen blessed the attendees while they chant the Bodhisattva Manjushri's mantra Om A Ra Pa Ca Na Dhih. The attendees then made light offerings and sang praises to the Buddha. The ceremony ended with the attendees offering the lights to the Buddha and Bodhisattvas with Abbot Jing Yuan giving everyone an auspicious gift.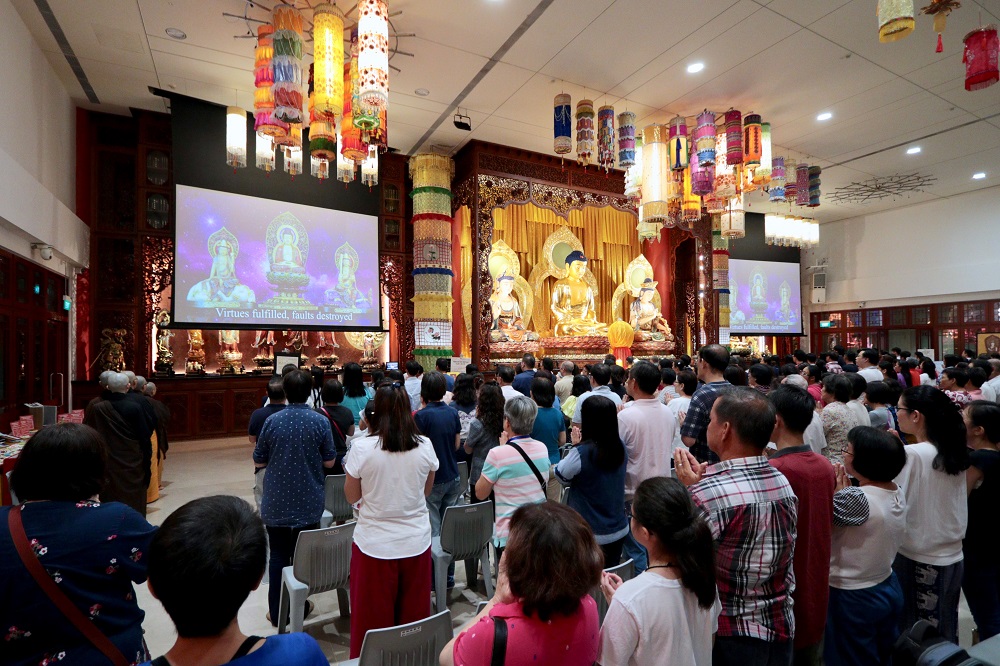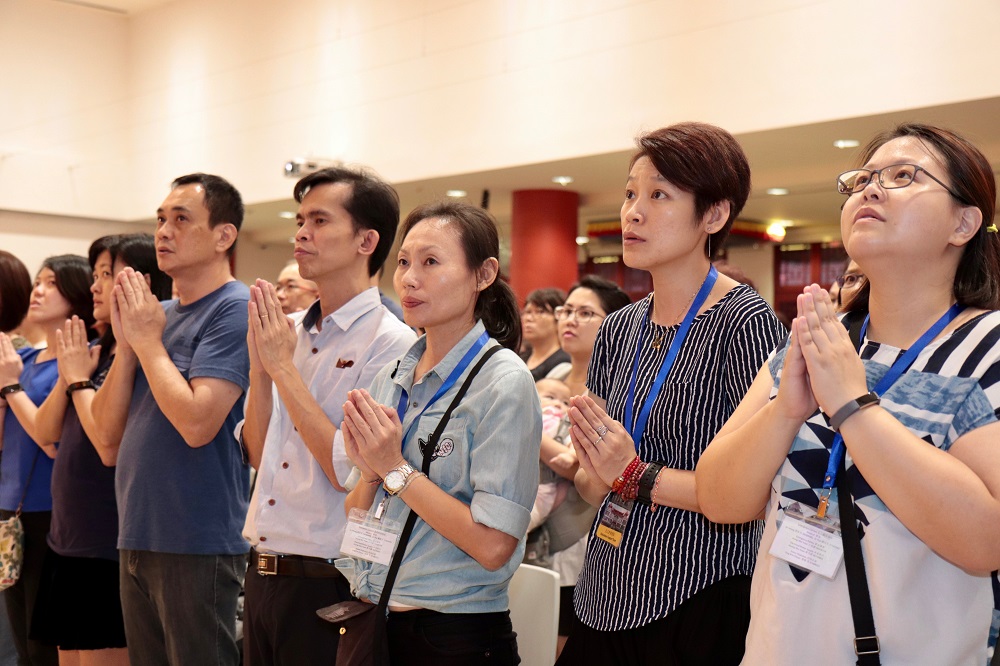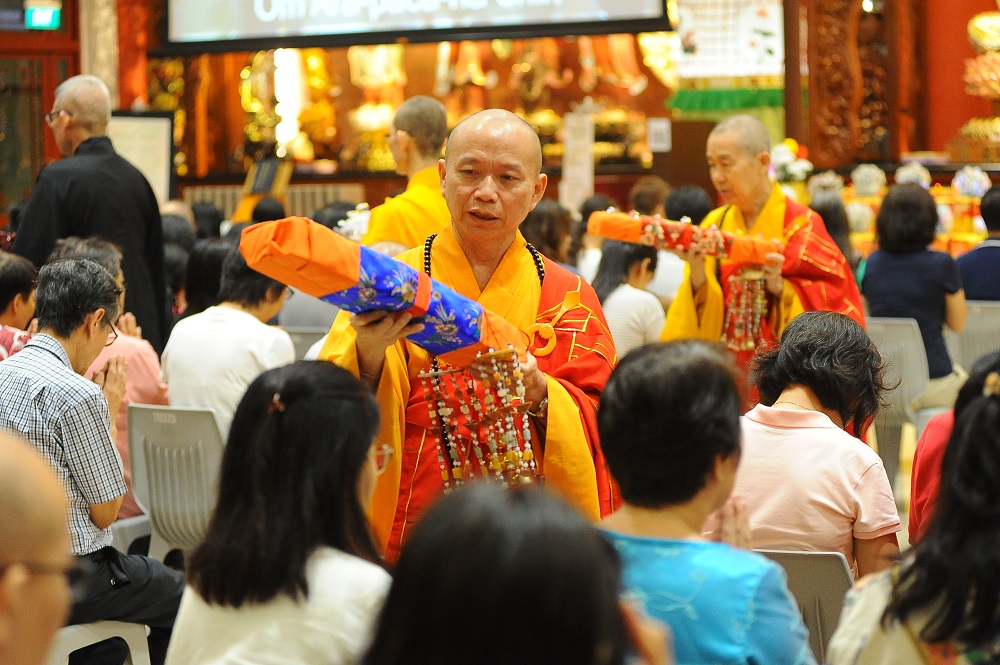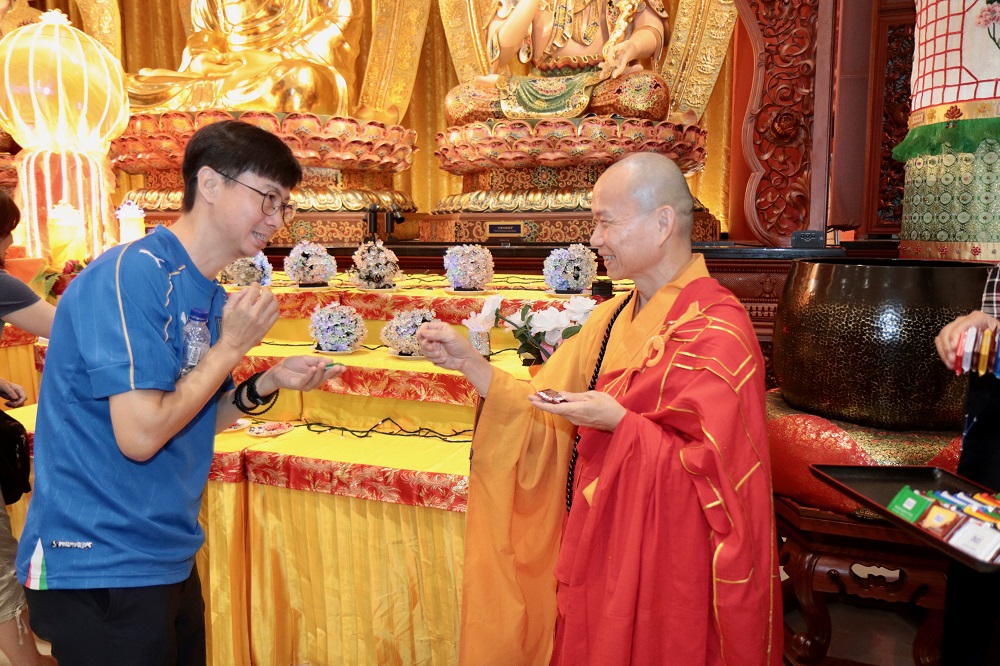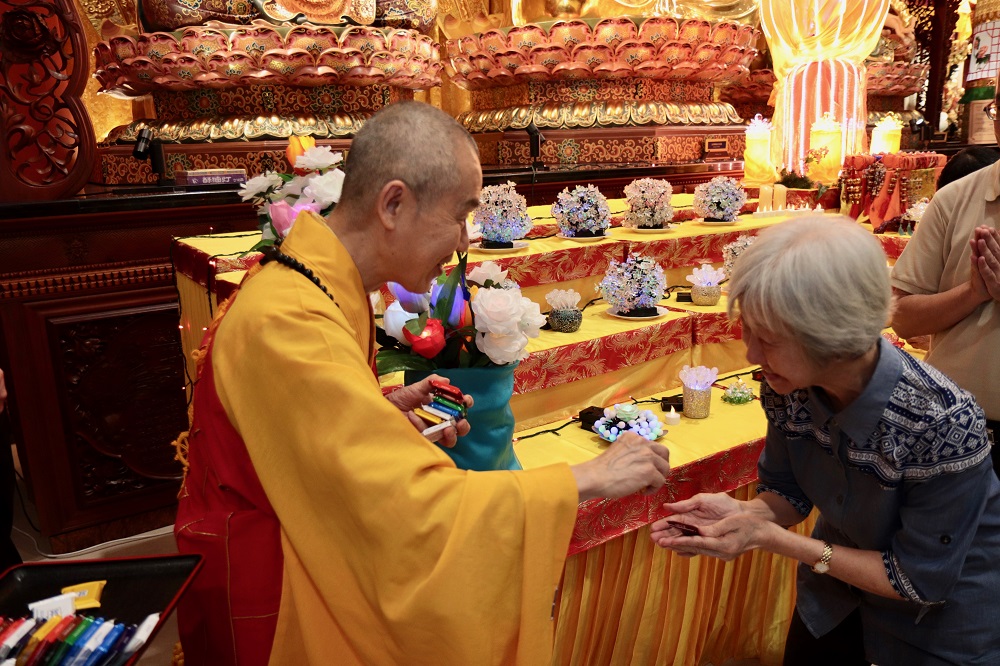 30/12/2018 的"亮灯仪式"八点正开始。
本思法师善巧地讲述文殊菩萨的功德—"智慧"是何等的重要!特别是当我们面对敌人或困境时,善用智慧就能化敌为友或脱离险境。
法师还引用了目犍连和舍利佛尊者弘法不成的公案,最后,文殊菩萨如何运用智慧,以善巧的方法来引导人民皈依佛陀。
接着由林婉莹同学与大家分享她的"快乐指数"。之前,她在工作上遇到种种不快乐,例如被上司责骂、下属无法达成要求,自己难与他人沟通、达成共识等问题。之后,透由吉祥宝聚寺的佛学课,让自己心灵提升、智慧增长;现在她事业一帆风顺、人际关系融洽,"快乐指数"是节节上升的。所以唯有"智慧",才是通往快乐之门!
在声声"吽阿惹巴杂那帝"的唱诵中,由住持净远和尚点亮"智慧之灯",与会嘉宾欢喜接受加持。
郑金福先生是附近的居民。昨晚特别赶来参加亮灯仪式,祈愿得到佛菩萨的佑护。问到他对明年有什么展望时,他微笑说:希望一切众生在新的一年,过得更好、更平安!