Countdown to Year 2019!
The shrine hall was filled to the brim with many guests of all ages, and the atmosphere was absolutely electrifying!!!
Before the start of the countdown, emcee Dawn Chen warmed up the guests with lively insightful praises and asked everyone to share their 2019 resolutions with the person standing next to them.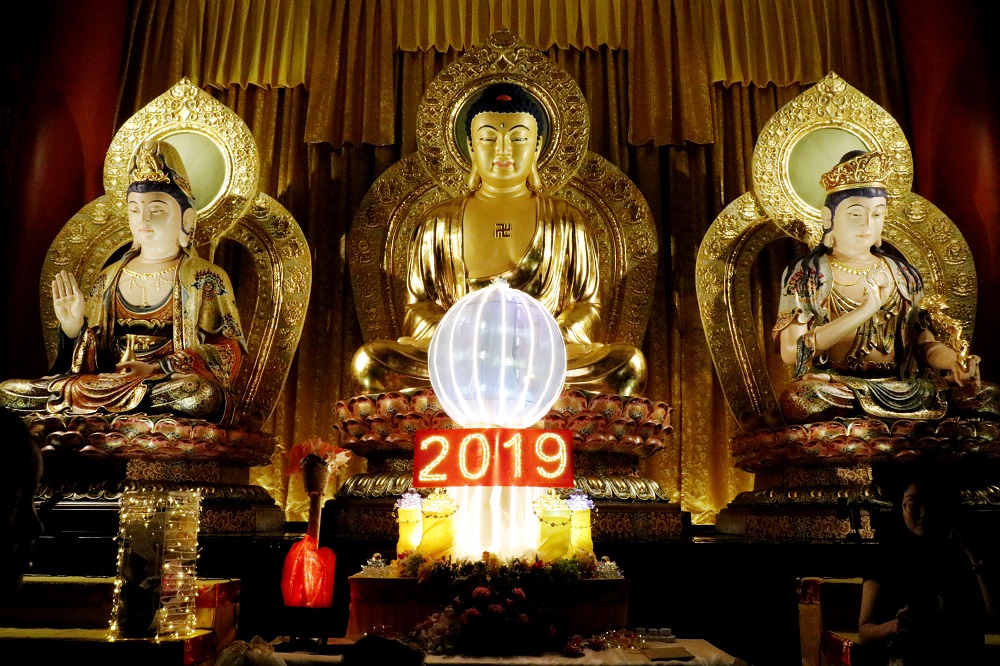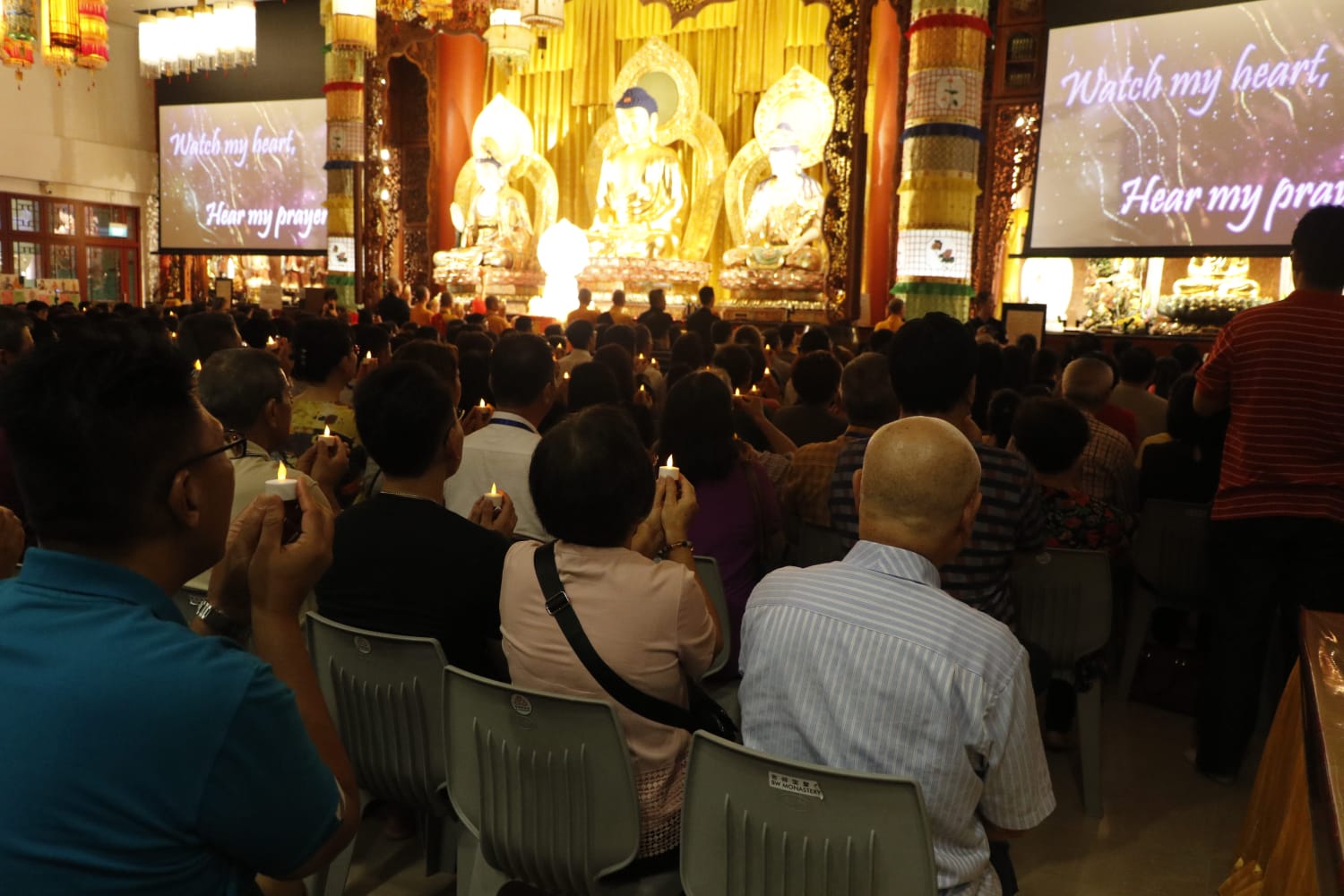 The countdown began with Abbot Jing Yuan making wishes. With each wish made, the drums sounded and the guests roared with excitement and joy.
"As 2019 arrive, may we leave behind all unhappiness and welcome new happiness!"
"May the world be peaceful and the country be safe!"
"May our families be harmonious and healthy!"
"May our careers be smooth and our wisdom and merits increase!"
"May we excel in our studies and exam!"
"May we have perfect wisdom and compassion!"
And the final wish sums it all:
"May we and our families be happy and healthy, may all our undertakings be successful, may the Buddha's teaching last forever and may all achieve buddhahood quickly!"
"... .. 5, 4, 3, 2, 1! HAPPY NEW YEAR!!!!!" BW Monastery then welcomed the new year 2019 with an energic show of drum roll, everyone was clapping with joy and wished one another to have a most fantastic new year. The celebration continued with the distribution of blessed gifts, accompanied by lively music. Many smiling faces lingered in the shrine hall after the countdown, enjoying the fun company of virtuous friends, not forgetting the happiness of welcoming a new year and the anticipation of a fantastic year that awaits all of us.
Happy New Year, everyone!
A French guy came down for our countdown. He said: The experience surrounded by all these believers gathering for the greater good of humanity gave me hope for 2019. The waves of love, enthusiasm and happiness yesterday were too much for me to stand. But it was indeed a beautiful experience.