"我们离开寺院往停车场的时候。我听到 "扣扣"声。。。"
A wonderful and joyous ending for Joyous Rhapsody 2017.
Our beloved Venerable Jing Yuan came to Hall of Jewel to show concern towards the Audio video team and Programme team who were packing up after the event.
Venerable also led us in dedicating merits.
A great way to mark an end to this year's Joyous Rhapsody.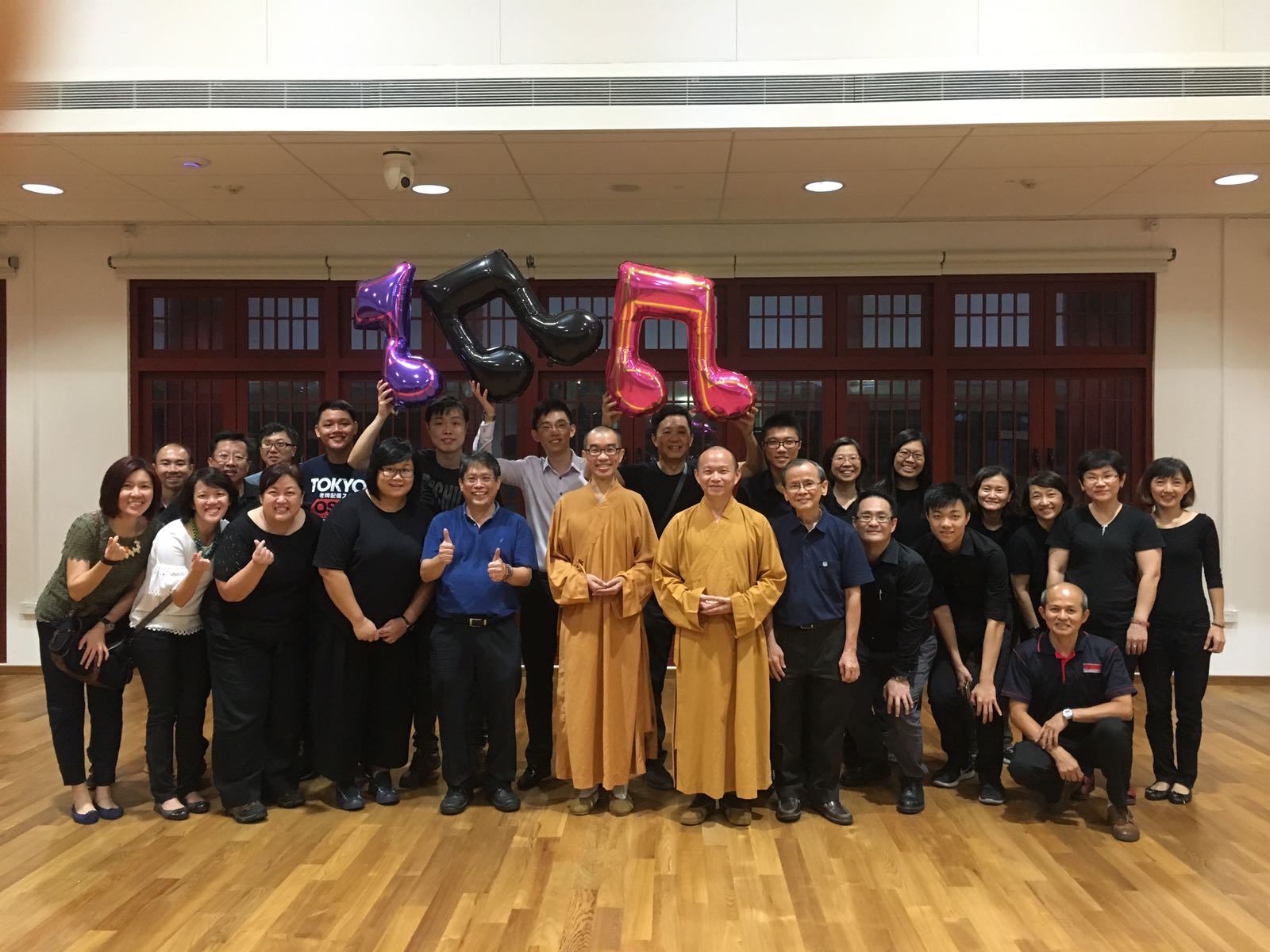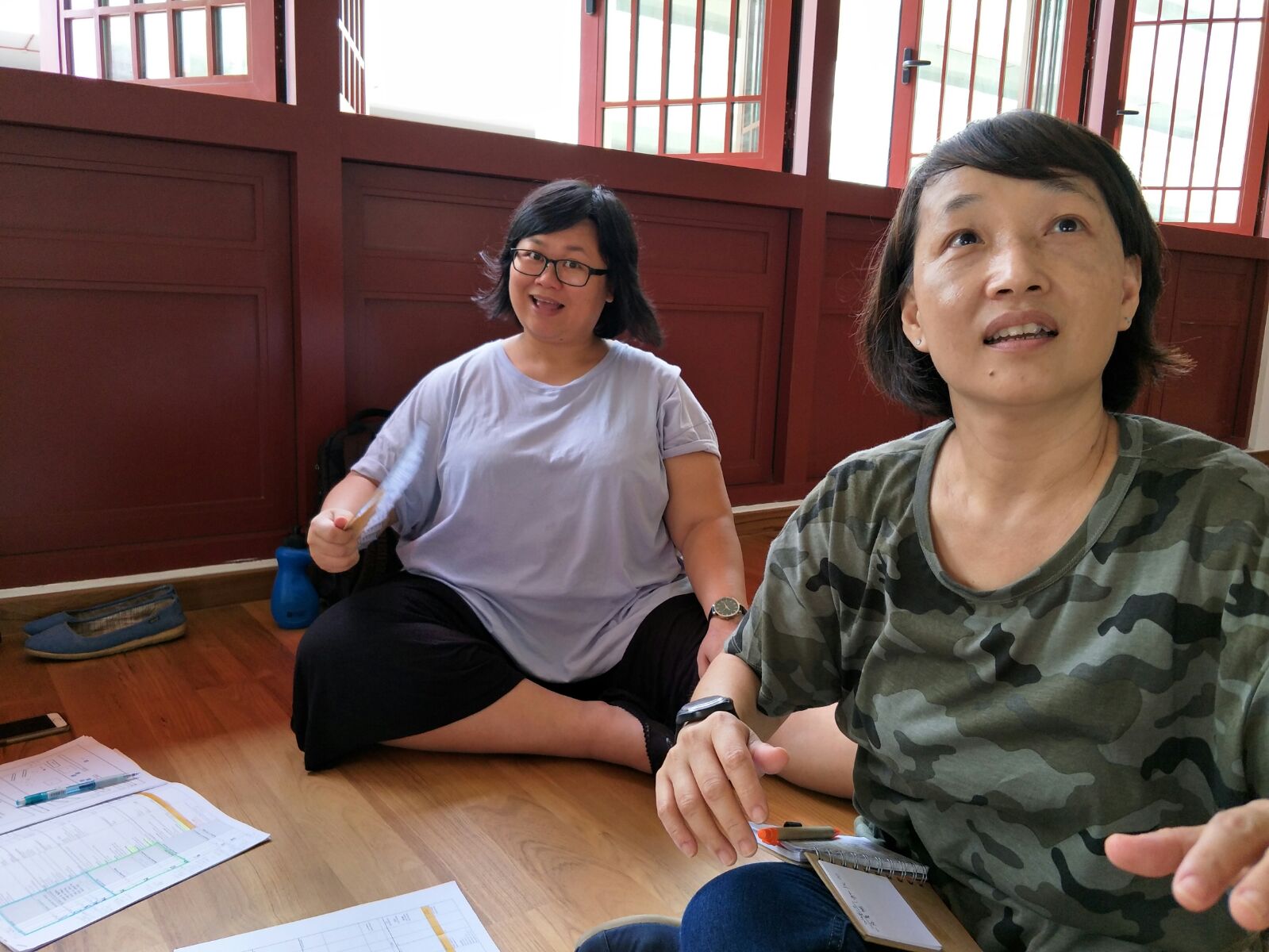 后来,我们离开寺院往停车场的时候。我听到 "扣扣"声...
便抬头望,原来是净远法师在跟我们招手...
满面笑容...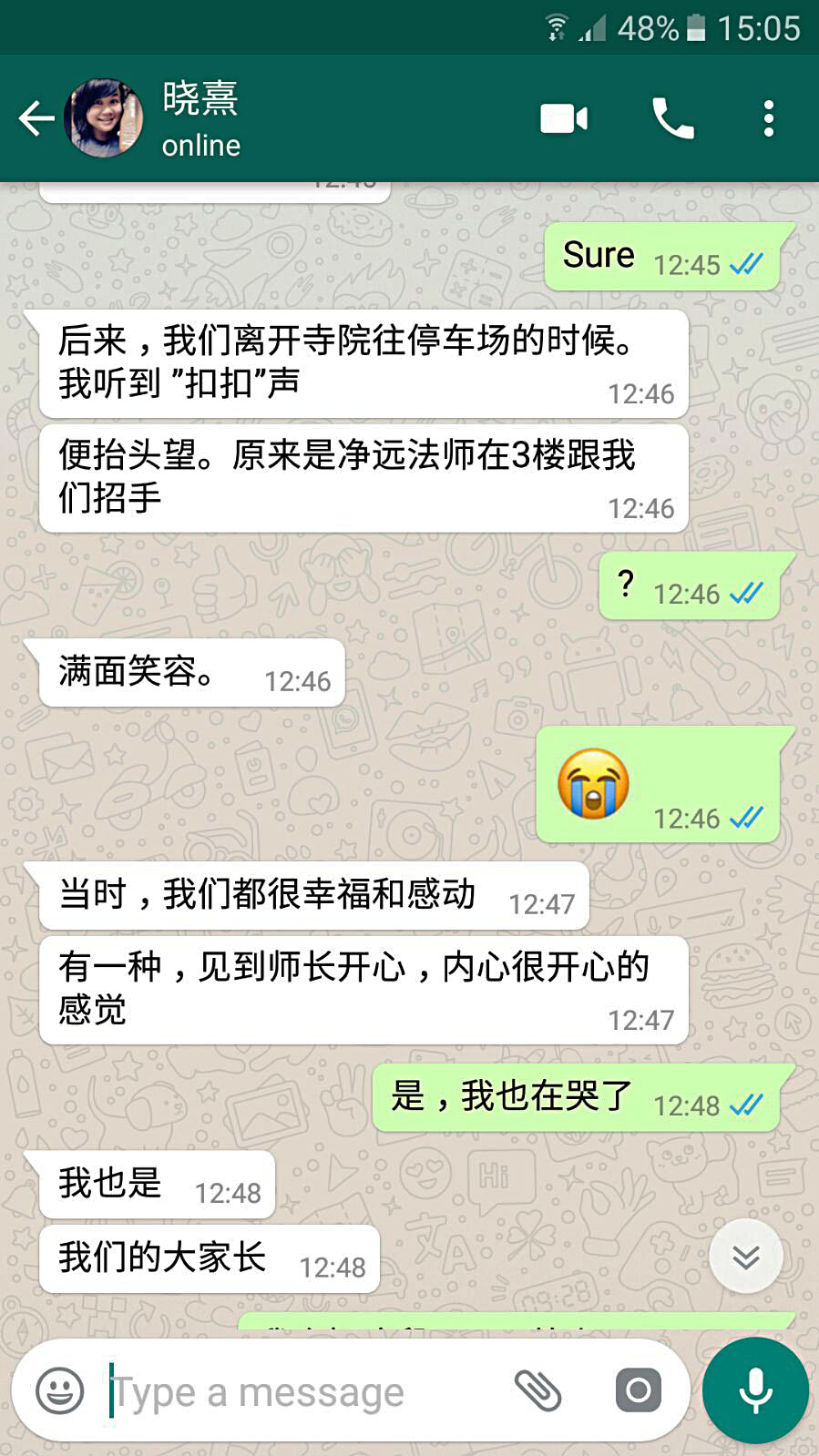 After packing up, we left the monastery and were walking towards the carpark at the back of the building. I heard gentle knocking sound and raised my head to look for the source of the sound.
To our surprise, we saw someone waving at us from level 3 of the monastery. It was Venerable Jing Yuan! He waved and was smiling broadly at us.
Suddenly, all traces of tiredness vanishes and there was a deep sense of gratitude and happiness.
Seeing the smile on Venerable's face, it made us happy.
All of us shared a moment of bliss and happiness.
Thank you Venerable.